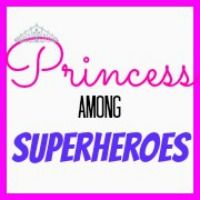 D
IY silhouettes, the easy way
i remember my kindergarten teacher making DIY silhouettes of us throughout the year. she put a big black piece of paper on the chalkboard, and after situating us in front of the paper at just the right angle, shined a light on our profiles. we then would have to sit very still while she traced the outline of our shadow onto the paper with chalk. once finished she would cut out the outline, glue it to white paper and a masterpiece was created. im not sure if my mom still has mine or not, but i remember it fondly, and wanted to recreate that moment for my boys. unfortunately my 11 month old has other ideas about what he wants to do, and its not sit still while momma traces his outline. even my 5 year old could barely sit still, and the end result looked more like the monster under the bed than my darling boy. lucky for me (and you) i thought of a much easier and painless way to get the silhouettes i wanted while playing around with my iphone (it doubles as my camera) and in a few quick and easy steps, i had gorgeous keepsakes of my boys, and effectively froze this moment in time.
supplies needed:
one piece of construction paper (or scrapbook paper) in color A
one piece of construction paper (or scrapbook paper) in contrasting color B
8x10 frame
scissors
pencil
camera
computer with printer
glue
1. first you must take a picture of your subject's profile. depending on the subject this can take a few seconds (child1.0) or a few hours (baby2.0) to get the right angle.
2. next you need to print the photo. you can upload your photo to the computer using a cord, email to to yourself and save it on your computer, any method you like. make sure the picture size is "full paper" so it turns out large enough.
3.once the photo is printed cut out the outline of the silhouette.
4. using the pencil, trace the outline onto the piece of construction/scrapbook paper in color A.
5. cut out the outline (again) along your pencil line.
6. glue to the construction/scrapbook paper in contrasting color B and frame!
i made one of each of the boys and positioned the silhouettes to look at each other. you can make shadow pictures of any outline using this same method, so get creative!
this post was writtern by princess among superheroes. visit their site and check out other crafts/recipes/giveaways and witticisms
here
.